Recently, the Department of Health confirms the first case of Zika virus in the Philippines. A 45-year old woman from Iloilo City tested positive both from blood and urine samples according to Secretary Paulyn Jean B. Rosell Ubial from DOH. Fortunately, in contrary to the rumors, she's not pregnant so there is no risk for fetal abnormalities. She stated that she never travelled to places or countries known to be affected by Zika Virus and so it is believed she contracted the virus by mosquito bite from an infected person.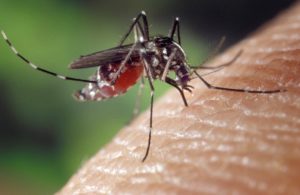 How is Zika Virus Contracted?
Aedes Aegypti is a type of mosquito which carries the Zika Viurs and it is transmitted to a person by its bite. It is the same family that causes other mosquito-borne disease such as Chikungunya and Dengue Hemorrhagic fever. It is known that this type of mosquito is very active during the day, although they can also be active by night time.
Zika virus can also be transmitted via sexual contact and while it poses less risk on males experiencing its effects, it can be a great risk for females especially if they are pregnant. Zika virus can cause congenital abnormalities such as microcephaly, a condition in which the baby's head is abnormally smaller in size, slower in development, and death. It is highly recommended to practice safe sex especially in areas where Zika virus is prevalent.
Symptoms to Watch out For
Zika virus can be asymptomatic so it is very important especially for pregnant women and those who are planning to get pregnant to get their blood test done. Based on statistics, only one out of four people may develop the symptoms. Here are some early signs that you need to take note.
Headache

Red, raised and itchy rashes

Joint pains (some infected individuals may not experience joint pain)

Muscle pains

Pain at the back of the eyes

Bloodshot eyes
The symptoms may last up to a week. If you experience some symptoms, it is important to take precautionary action to prevent the spread of the disease such as using clothing that covers most parts of your body, using a repellent lotion and by keeping your environment free from mosquito breeding spot.
Treatment 
Unfortunately, there is no treatment for the Zika Virus. However, there are several things patients can do at home to feel comfortable during the course of infection. It is important to drink adequate amount of fluids to stay well-hydrated, take medication for pain for both joint and muscle pain, avoid stressful situation and take a lot of rest. It is advised for men to avoid sexual contact for 6 months without proper protection since the virus can stay in semen for six months.